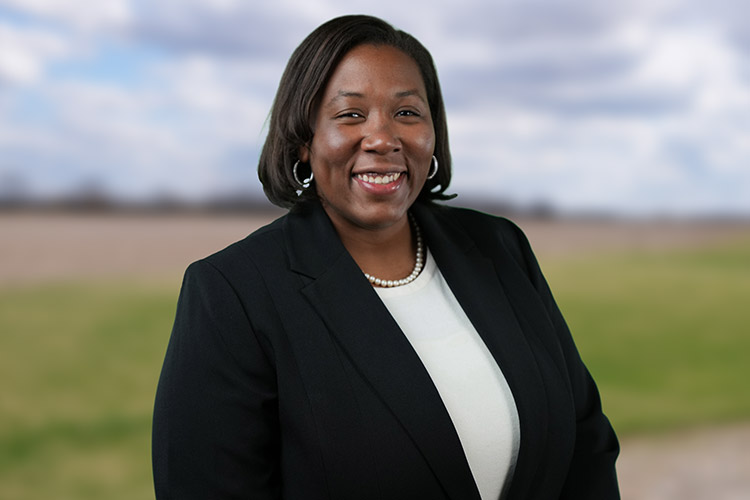 Camille Moore has been named Chief Auditor at Farm Credit Mid-America. In her new role, Moore serves as a liaison between the financial services cooperative's Board of Directors, Audit Committee and Leadership Team, providing accountability to customers, identifying areas where the organization can strengthen operations and helping to mitigate risk.
"I enjoy helping Farm Credit Mid-America identify areas of focus for improvement opportunities, providing assurance, and collaborating with various business segments," said Moore. "A consistent, collaborative audit rhythm not only helps us keep our customers at the heart of everything we do, but also helps us fulfill our purpose to secure the future of rural communities and agriculture."
Moore joined Farm Credit Mid-America in 2016 as an Auditor and was promoted to Internal Audit Manager prior to her current role. She has a bachelor's degree in accounting from the University of Louisville and a Master of Business Administration with a focus on Strategic Human Capital Management from Sullivan University. She is a Certified Internal Auditor with the Institute of Internal Auditors and is currently pursuing her CPA. She is also a Certified Financial Institutions Examiner in the Commonwealth of Kentucky.
"Camille is a seasoned professional who brings valuable experience and expertise to this role," said Mark Hanna, Chief Risk Officer for Farm Credit Mid-America. "Her commitment to helping us achieve our strategic goals through collaboration, due diligence and ethical standards are evident in every facet of her work."