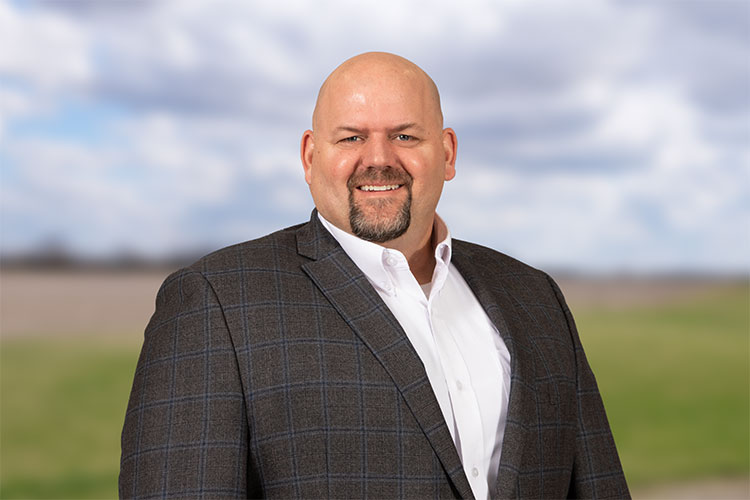 Farm Credit Mid-America has named Dan Wagner as its President and Chief Executive Officer. Wagner assumes the top leadership position at the financial services cooperative following a nationwide search that began in September when then-President and CEO Bill Johnson announced his plans to retire. In his new role, Wagner will build on the Association's strong performance experienced under Johnson's leadership.
"We are pleased to announce Dan as our next President and CEO," said Andrew Wilson, Chair of Farm Credit Mid-America's Board of Directors. "Throughout this search, we have remained committed to selecting a leader who exemplifies our values and works cooperatively to secure the future of rural communities and agriculture. Dan's leadership experience, business knowledge, curiosity and courage to seek creative solutions fit well with the direction Farm Credit Mid-America is going. We are confident in his ability to lead us into the future."
Wagner has progressive leadership experience spanning nearly 20 years in the Farm Credit System – a nationwide network of borrower-owned lending institutions that support rural communities and agriculture with reliable, consistent credit and financial services. He joined Farm Credit Mid-America in June 2012, and most recently served as Executive Vice President Chief Operating Officer, overseeing the Association's business technology, finance, organizational process excellence and security teams. Wagner has also served on the board of directors at Farm Credit Foundations since 2018. His experience also includes roles with IBM and Cap Gemini.
"I am blessed and honored to be named President and CEO of Farm Credit Mid-America," Wagner said. "I believe in our people and our potential. Together, we will build on our past successes and continue to secure the future of rural communities and agriculture."