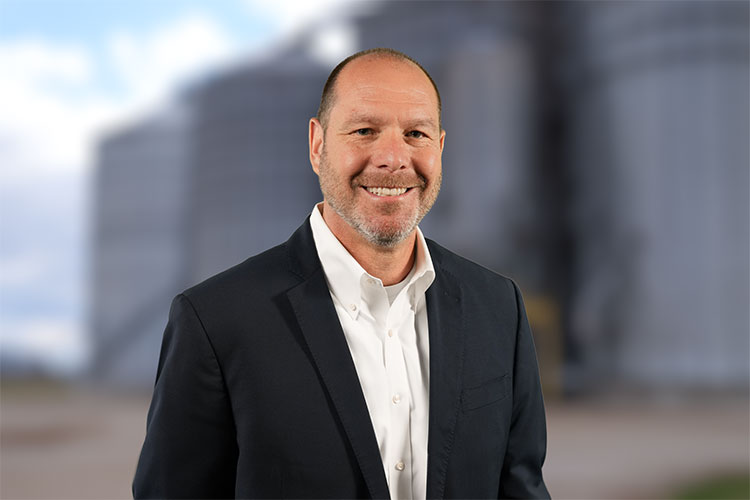 Farm Credit Mid-America announces Derrick Waggoner as the financial service cooperative's Chief Lending Officer, Diversified Markets. Waggoner now leads Farm Credit Mid-America's Food & Agribusiness, Crop Insurance, Growing Forward, and Farm Credit System Partnership teams. With Waggoner's hire, Farm Credit Mid-America has filled all positions on its restructured Executive Committee under President and Chief Executive Officer Dan Wagner.
"Farm Credit Mid-America has a very strong reputation for serving the financial needs of farmers and rural residents. This is an organization that I'm very proud to join as I enter this next chapter in my career," says Waggoner. "Working as part of this cooperative takes me back to my roots in Western Kentucky, and I'm excited about this opportunity to lead these teams to achieve our shared purpose while adding value to our customers and partners."
Waggoner is a seasoned leader with twenty-three years of experience working in the Farm Credit System. Previously, he was a Division Leader and the East Region President for the Regional Agribusiness Banking Group at CoBank, one of the largest providers of credit to the U.S. rural economy.
Waggoner grew up in Henderson, Kentucky and earned a Bachelor of Science Degree in Accounting from Murray State University. He also graduated from the LSU Graduate School of Banking and has held board leadership positions with the Kentucky Center for Agriculture and Rural Development, Kentucky Council of Cooperatives, Mid-America Council of Cooperatives, and Tennessee Council of Cooperatives.
"Derrick brings valuable expertise to Farm Credit Mid-America. He has successfully lead teams who serve diverse segments of customers in agriculture and rural America," says Keith Lane, Chief of Staff for Farm Credit Mid-America. "We look forward to watching our Diversified Markets teams excel under his leadership."