The farmers and ranchers who operate the United States' 2 million farms* deliver an abundance of safe, delicious food to our local communities, country and world every day.
Despite this abundance, many families continue to struggle with a lack of access to fresh, healthy produce and protein.
As a cooperative, Farm Credit Mid-America is invested in making rural communities thriving places for our customer-owners – and our team members – to live and work. We also understand the great value of agriculture and the critical role it plays in all of our lives. When we see a need in our communities, we rise to the occasion and find resources to address it head-on.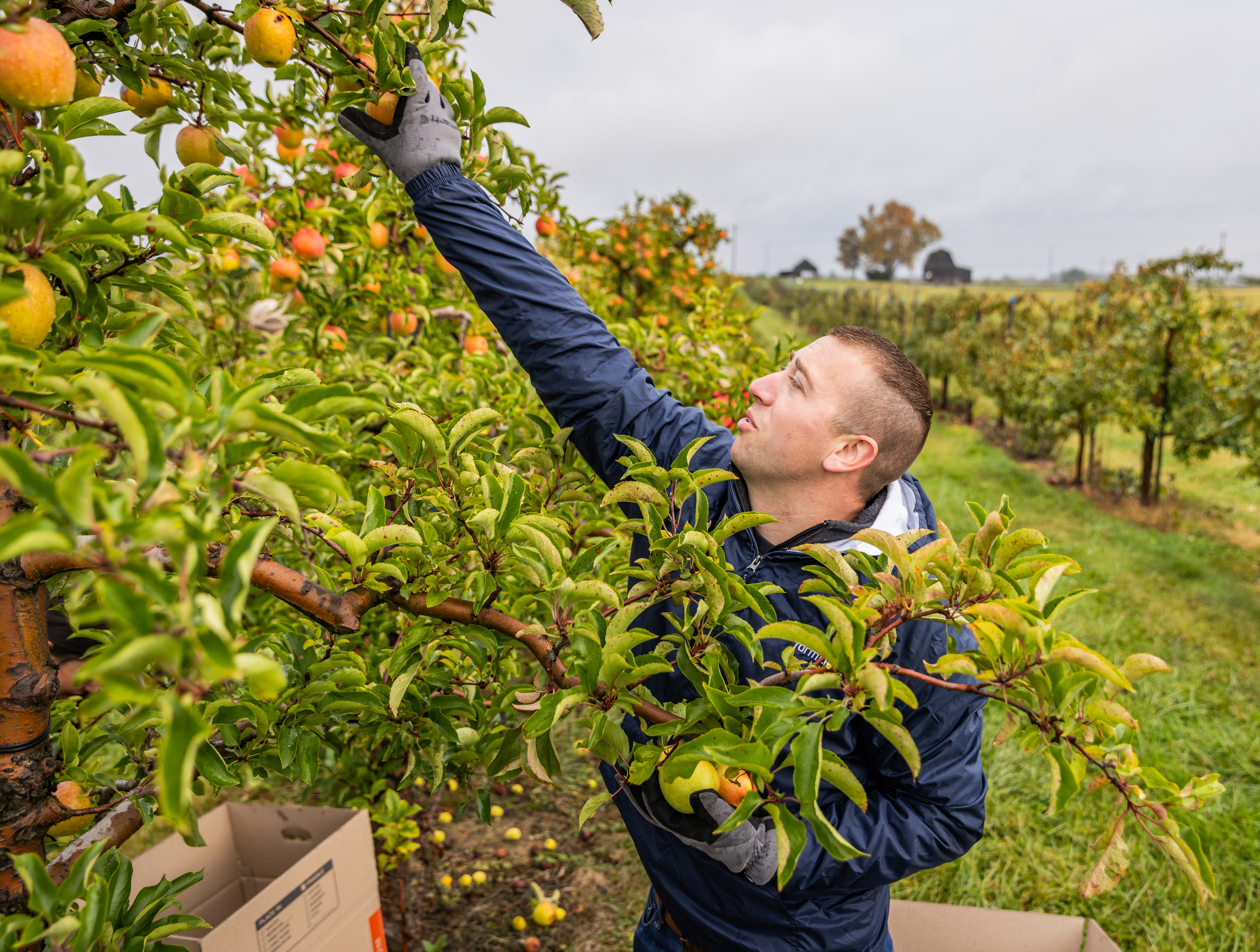 "Our purpose is to secure the future of rural communities and agriculture," says Micah Mensing (pictured above), customer education manager. "We do that by connecting folks with local agriculture."
Since 2016, Farm Credit Mid-America's Farms to Food Banks program has connected team members and farmers with local food banks and helped to put fresh, healthy and locally-grown produce on the tables of families in need. The program also helps farmers reduce waste by ensuring excess produce in their fields finds its way to the pantries of local food banks.
"This is a great project and a great service to the community," says Curt Utterback, a producer with Red Gold tomatoes in Indiana and long-time participant in Farms to Food Banks. "Any time they ask us to help, we're more than happy to pitch in."
This year, volunteers from Farm Credit Mid-America gleaned more than 33,000 pounds of food from farms across our service territory, with the food collected supplementing more than 4.4 million meals. Each Farms to Food Banks event is an opportunity to reconnect with our purpose, and further build relationships with our customers.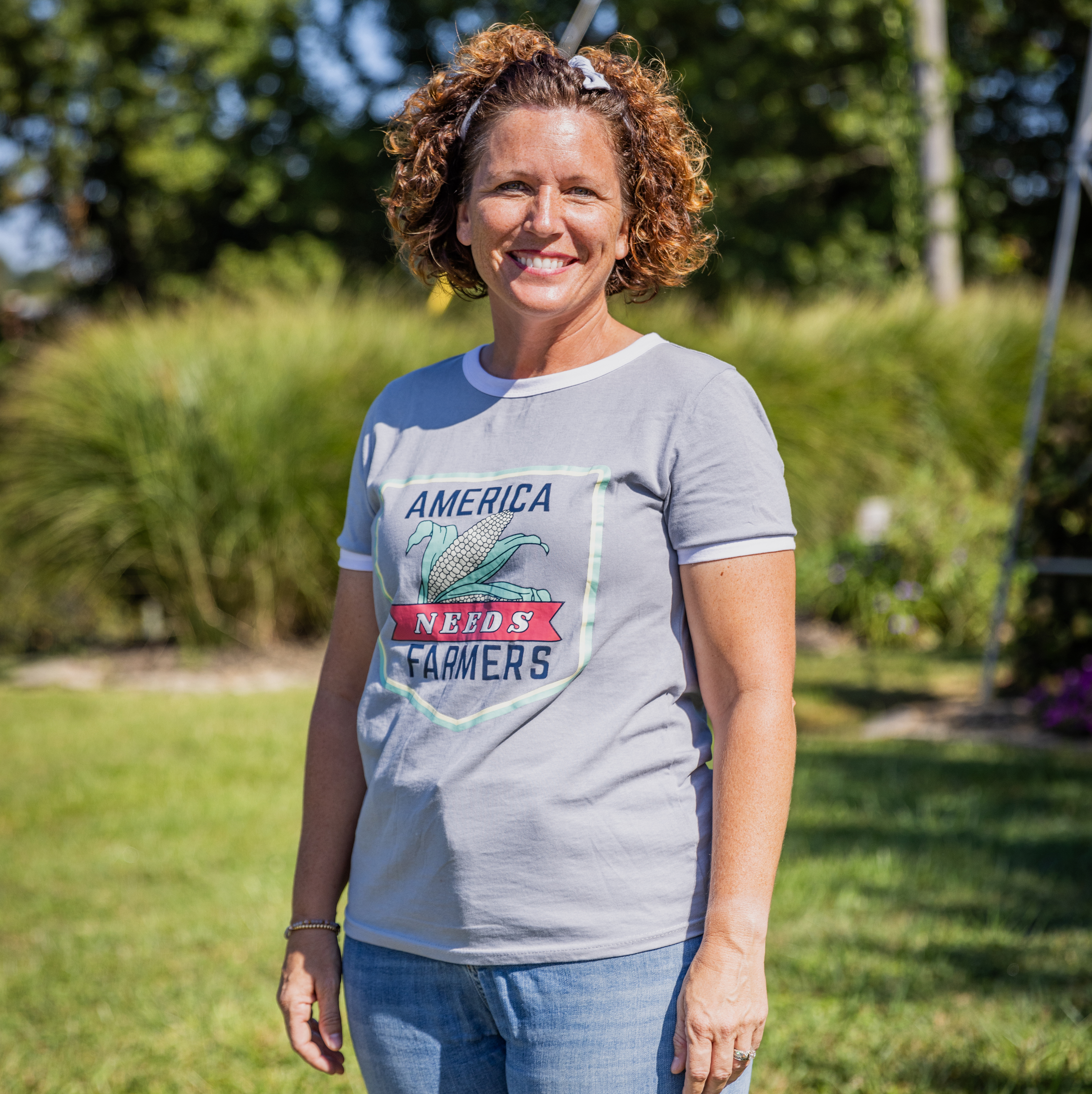 "We definitely love doing it," says Suzanne Cecil-White of Cecil Farm (pictured above) in Owensboro, Kentucky. "We love when Farm Credit comes here. This has been an event with them every year. We always look forward to it. It's a great relationship. It's a good time and a good cause."
For George MacDonald, a fourth-generation farmer and owner of Catesa Farms in Smith County, Tennessee, participation in programs like Farms to Food Banks is not only a privilege, but a responsibility.
"Catesa Farms has been a part of this community since 1927. This community has given us a lot, but we can never repay all the things that this community and our county and our state, even our country have given us. I feel like every operation needs to give back. If we don't give back, we're not worth our salt."
Watch the video below to hear from George and our team members about the impact of the Farms to Food Banks program.
*Source: American Farm Bureau Federation